The most magical time of the year has finally arrived. And though this year has been one of uncertainty, one thing you can always count on is our special holiday giveaways.
We've partnered with our good friends at Inside the Magic to give you the opportunity to win a 7-night stay at Orlando's Designed For Vacation | RVH_320M as part of Inside the Magic's 25 Days of Magic. Those interested may enter from now until December 24th at 8 p.m. EST for a 2021 vacation from the available dates:
1/06/21 – 02/28/21
04/12/21 – 05/27/21
08/20/21 – 11/21/21
06/1/21 – 06/9/21
08/20/21 – 09/02/21
09/07/21 – 11/19/21
11/29/21 – 12/18/21
Staying at Designed for Vacation | RVH_320M
Designed for Vacation is our 5-bedroom, 5.5-bathroom villa boasting 3,300 sq. ft. of excitement. From a galaxy-inspired theater and superhero bedroom to a private pool and classic game room, this vacation rental never fails to entertain.
This home also features additional kids' rooms like the Ice Princess-inspired bedroom, plenty of bedroom suites for the adults, a spacious living, kitchen, and dining area, as well as an outdoor summer kitchen for backyard grilling. Stay with up to 14 guests in the heart of Reunion Resort and enjoy the plethora of amenities including access to three championship golf courses, Reunion Resort Water Park, multiple tennis courts, and more. This home has truly been designed for the ultimate vacation experience, all while maintaining the ultimate privacy for your family.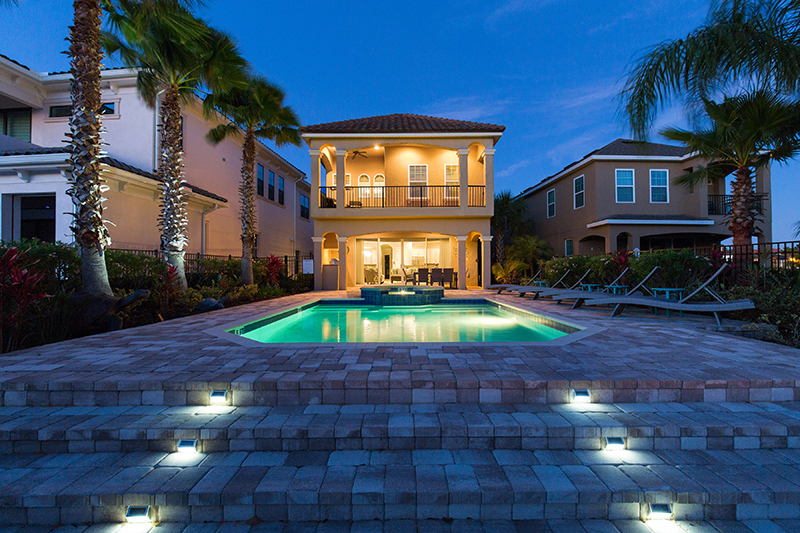 While you're waiting for the giveaway to be drawn, make sure to check out our additional photos and a full description of Designed for Vacation | RVH_320M.
Giving Back to Our Community
As mentioned by Inside the Magic,
A driving force behind our 25 Days of Magic promotion is to bring awareness to the various Children's Hospitals that make up Children's Miracle Network.
Today, December 1st marks the annual, Giving Tuesday. Every 1st Tuesday after Thanksgiving, individuals across the United States share their kindness and generosity by giving back to others, including many national charities. By entering this giveaway, not only are you potentially winning a 2021 Orlando vacation, but you're also giving back to your community. For every 25 Days of Magic entry, $1 is donated to the Children's Miracle Network (up to $30,000) with the goal of providing kids a fighting chance at a healthy life.
–
To learn more about the giveaway and to enter, please visit Inside the Magic's Day 24 giveaway article and check out the rest of the giveaways here.
Until the next blog post, have a magical merry day!